This section allows you to pair more doorbells along with setting up your lights, locks, doors and arming/disarming your security system.
How to reach this section:
1. Select the plus symbol (+) located at the top rightcorner of the main screen of the app.
2. Select the action you would like to perform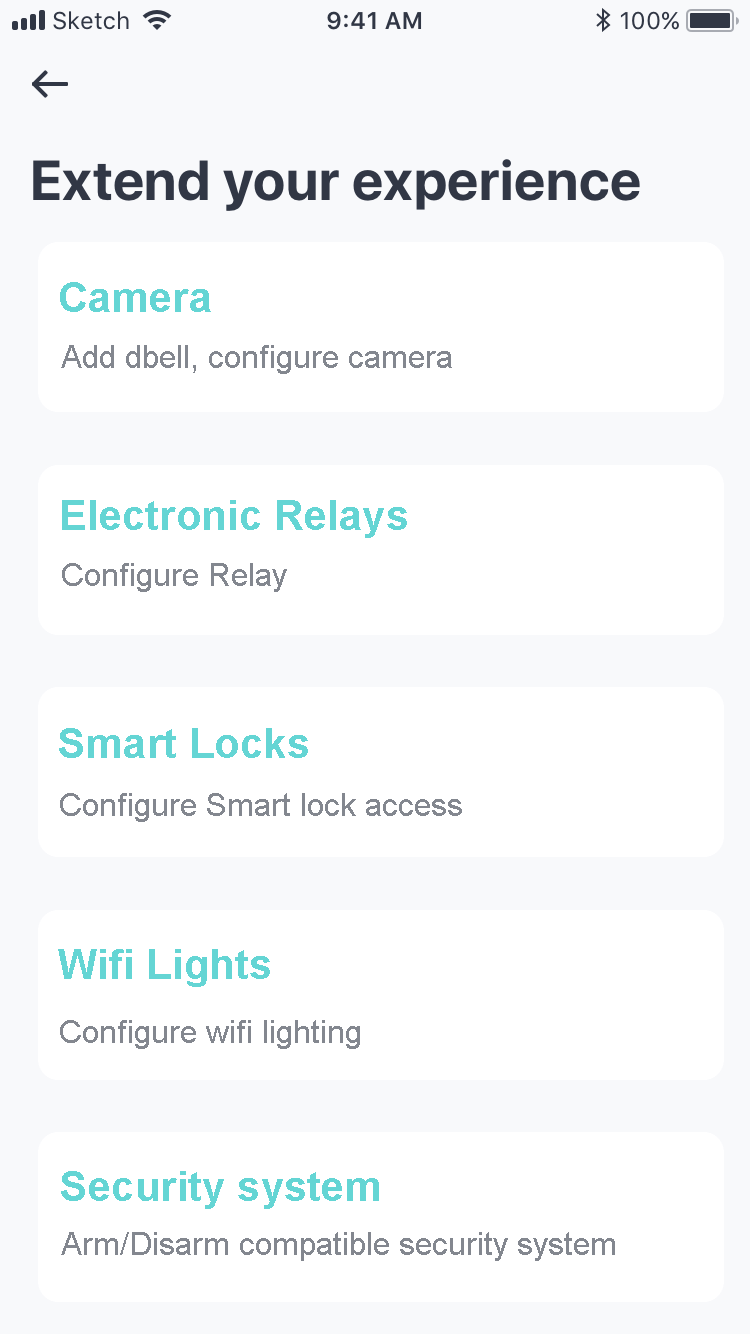 Camera: This section allows you to add another dbell to your app. Displayed below are different types of ways you can add a dbell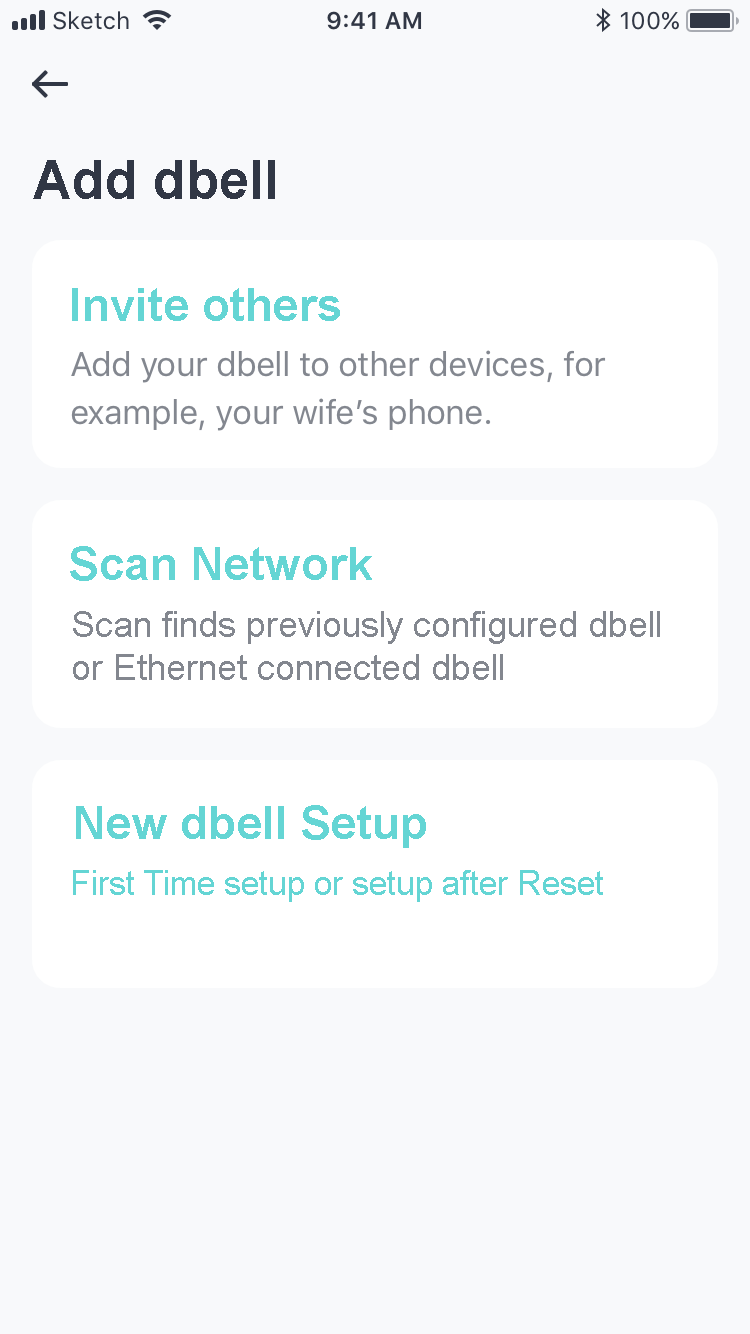 -Invite Others: This allows you to add your current doorbell to another device. This could be another smartphone or tablet. If you have family members that would like to use the device also, select this option 
-Scan Network: If you have a dbell added to your network but not your app, simply select "Scan Network" to find your doorbell and add it to the app. NOTE: The doorbell has to be connected with your network, and your device (the device you're using the app from) has to be connected to the same network, aka your WiFi
-New dbell Setup: If you have reset your doorbell, or have a new one to add, simply select this option to begin the configuration process
Electronic Relays: Allows you to add a relay to your app that allows you to lock and unlock your door. If the relay has been successfully mounted to your door lock, you can now configure it with your dbell app.
Smart Locks: If your door is equipped with a smart lock, you have an option to integrate the lock with our app, allowing you the ability to lock and unlock the door through the app for your convenience. Select "Smart Locks" to see which lock options are available for you.
WiFi Lights: Gives you the ability to configure WiFi lights if you have them equipped. This way you can turn your lights on and off from your dbell app for your convenience.
Security System: If your house is armed with a security system, select this option to see if your system is compatible and to integrate it with our app, which will give you the ability to arm and disarm your house from the app.