Shows you information for your micro SD Memory card.
Here are the steps to reach this page:
From your main screen, select "Settings" (which looks like a "Gear" symbol) on the dbell you would like to check the settings on.
Select "Storage & Cloud".
Select "Settings".
To open the slot for the card here are the steps:
1. Look at the back of the dbell.
2. Under the white piece designed for the AC wires, you will notice an ""arrow"" pointing down. Apply light pressure on the arrow and pull down to uncover the slot for the SD Memory card.
3. If the SD card is inserted, to get the card out, push the card inwards lightly until you hear a click
4. The card will slide out and will be easily removable.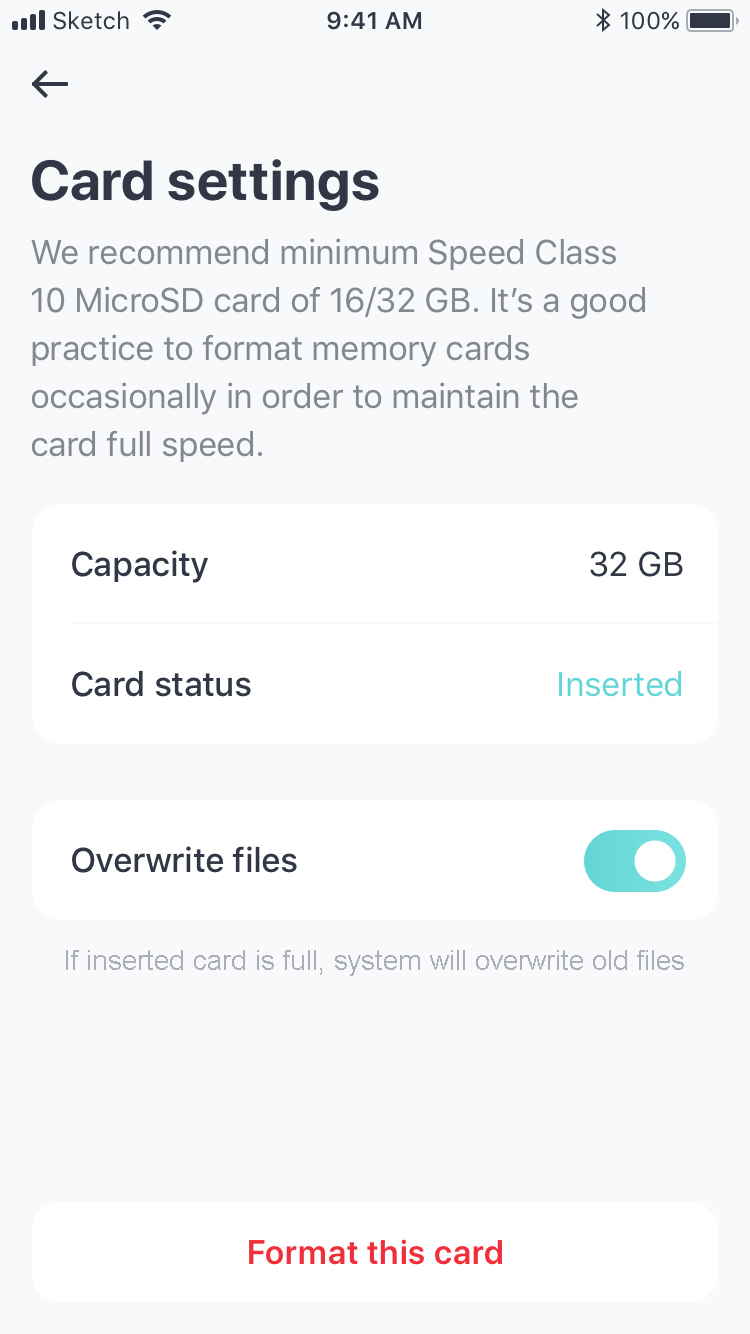 Capacity: This shows how much overall memory your SD memory card has. More memory means you can store more pictures and videos on your card. Generally a 4GB card will be enough to capture 2 weeks to 1 month of pictures/videos.
Doorbell SD card capacity is min 1 to max 16GB.
Camera SD card capacity is min 8GB to max 128GB
Card Status: This shows whether or not the card is inserted into the dbell or not.
Overwrite files: If inserted card is full, dbell will overwrite existing recordings beginning from the oldest.
Format this card: Formatting the card is needed if you insert the card for the very first time. By pressing this, everything on the card will be erased. Please make sure that everything is safely stored on another location if the files on the SD card are valuable to you, prior to formatting the card.