This section allows you to pair more dbells along with setting up your lights, locks, doors and arming/disarming your security system.
How to reach this section:
1. Select the plus symbol (+) located at the top right-corner of the Home screen of the app.
2. Select "Invite others"
Follow inapp onscreen instructions.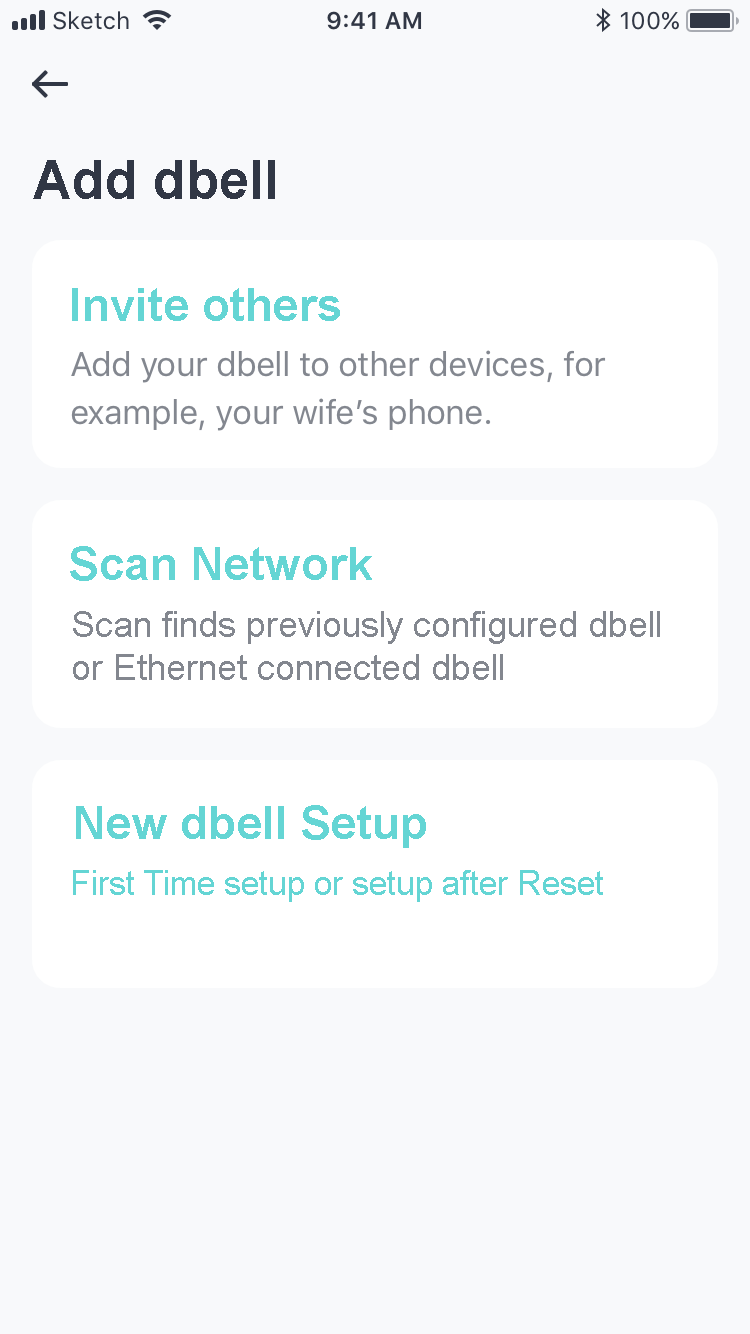 -Invite Others: This allows you to add your current doorbell to another device. This could be another smartphone or tablet. If you have family members that would like to use the device also, select this option 
-Scan Network: If you have a dbell added to your network but not your app, simply select "Scan Network" to find your doorbell and add it to the app. NOTE: The doorbell has to be connected with your network, and your device (the device you're using the app from) has to be connected to the same network, aka your WiFi
-New dbell Setup: If you have reset your doorbell, or have a new one to add, simply select this option to begin the configuration process