Power dbell and indoor bell placing them close to each other for pairing. After pairing is successful place indoor bell to your desired location.
Keep pressing 'Music' button until you find your favorite ringtone
Push 'Volume' button until indicator light (A) start flashing - Release button
Press call button on the dbell.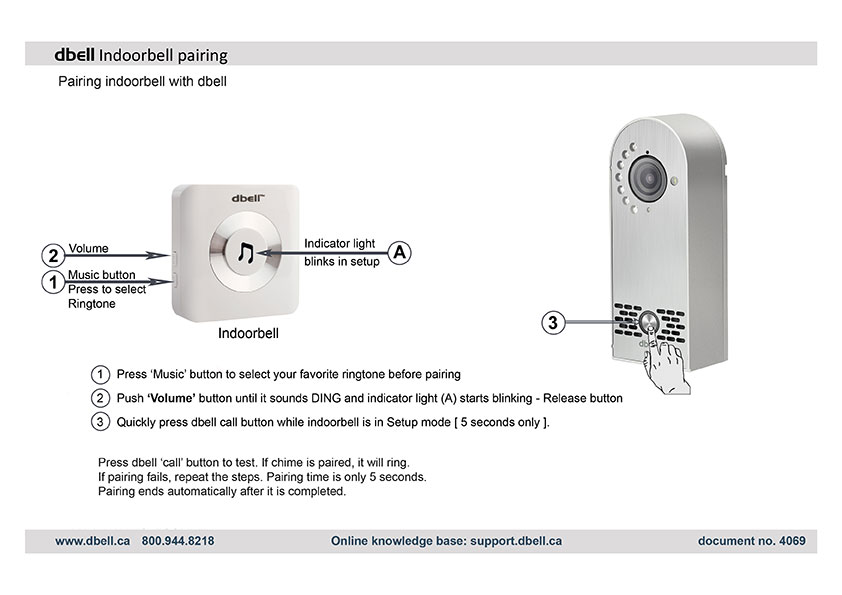 Setup time is short, only 5 seconds to avoid interference of paring with other devices.
Press transmitter 'call' button to test. If transmitter and receiver is paired, receiver will ring. 
Troubleshooting Tips:
If pairing fails, repeat the steps.
Pairing ends automatically after it is completed
Chime paired once, but lost sync afterwards: Reset to factory default
Reset/Erasing pairing memory: Press and hold Music+Volume together for 5 seconds
Pairing indoorbell/chime with your dbell: